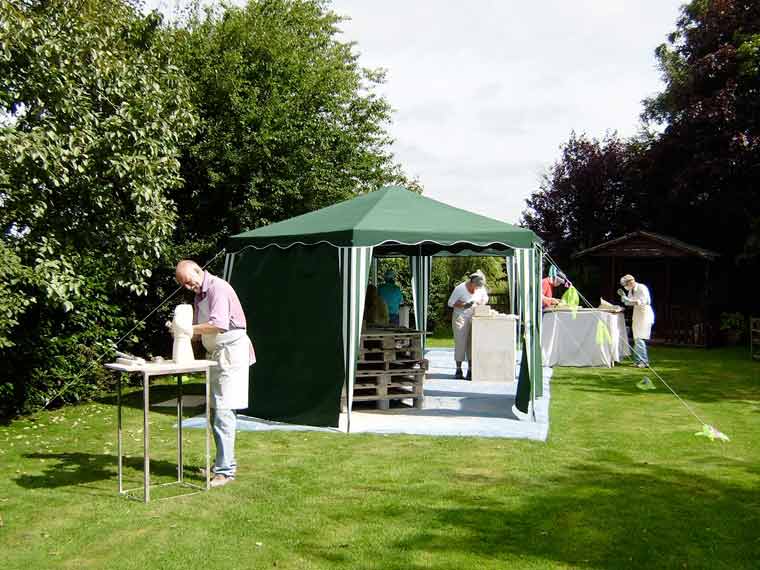 Over the 25 years of sculpting I have always been keen to share my knowledge and love for stone carving.
I am happy to discuss opportunities with any organizations to promote and broaden people's awareness of stone carving and fine art sculpting in general.
I welcome approaches from all sectors of the community to give talks or workshops.
Carving, Food and Summer Fun.
I run annual summer carving workshops in rural Northamptonshire. Suited to all abilities, these workshops are informative, fun and sociable events to learn about carving. 2016 dates will be confirmed shortly.
Do register your interest via moreton.nicolas@gmail.com