Nicolas to become a Messum's Artist
Nicolas is delighted to have been asked to be represented by Messum Fine Art Gallery in London/Marlow. Nicolas will first show with the gallery at their Marlow Site this June. All pieces are for sale and can be found at www.messum.com. The show at The Studio, Marlow is open to the public by appointment until the end of July - please contact jo@messums.com or call 01628 486565.
Chelsea Flower Show 2016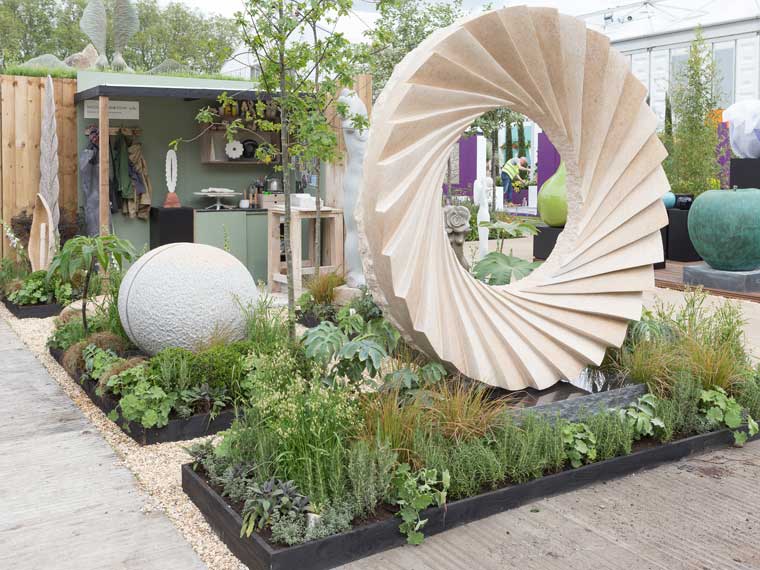 What a delight Chelsea was this year. Beautiful weather, people and sales made for a great show. Lovely seeing old clients and making new ones. With the help of some fabulous planting from garden designer Kate Wyer-Roberts my stand was awarded 4 Stars.
Royalty graced the stand this year with Prince Philip stopping to talk with me about stone carving and about male modelling!
The stand was very well received this year and people did enjoy the chance to watch and ask questions about stone carving as this year I decided to build a small "studio" to help some people to understand that sculptors do still make their own work.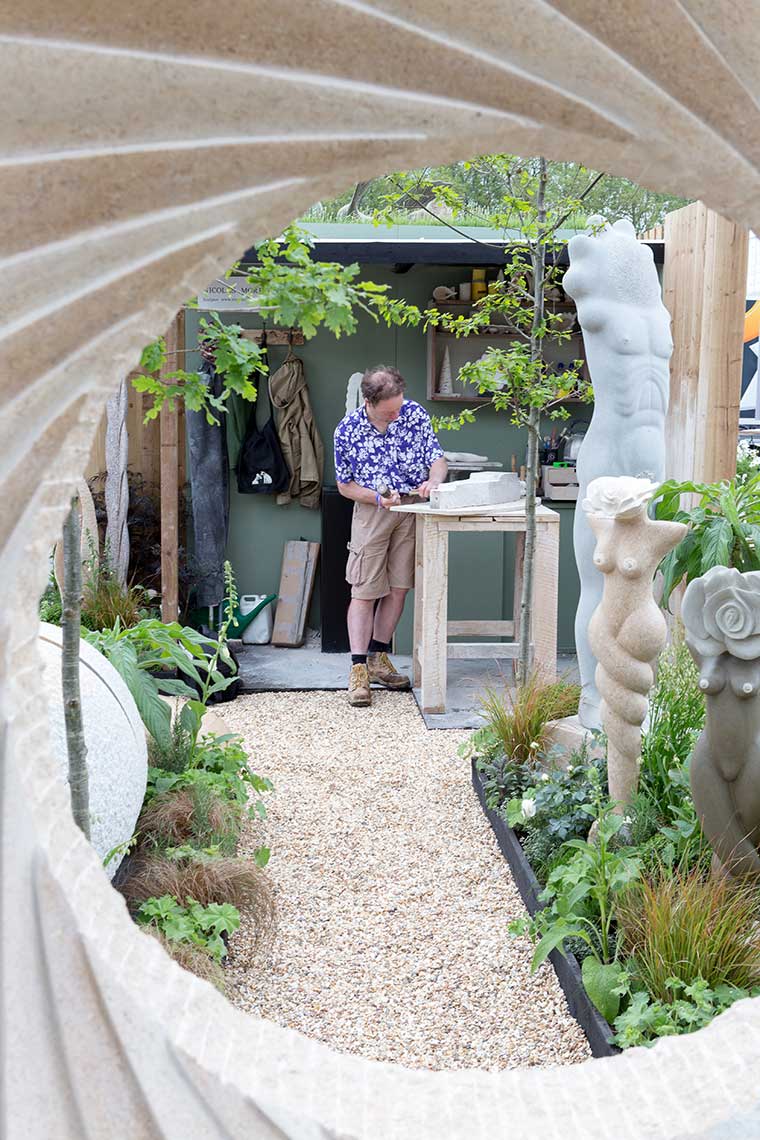 I would like to thank again all those who have helped me this year without whom the Chelsea experience would have been oh so much more difficult. Thanks to - Adrian, Andrew, Ashley at the Bell Plantation, Towcester, Kate for all the planting decisions, Tony from County Lifting, Kettering and of course my dear friend Justin who helped man the stand again for me this year.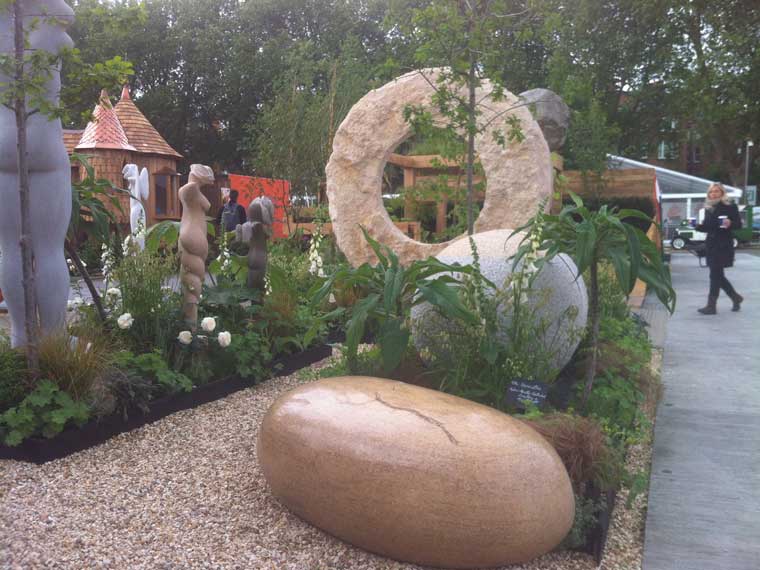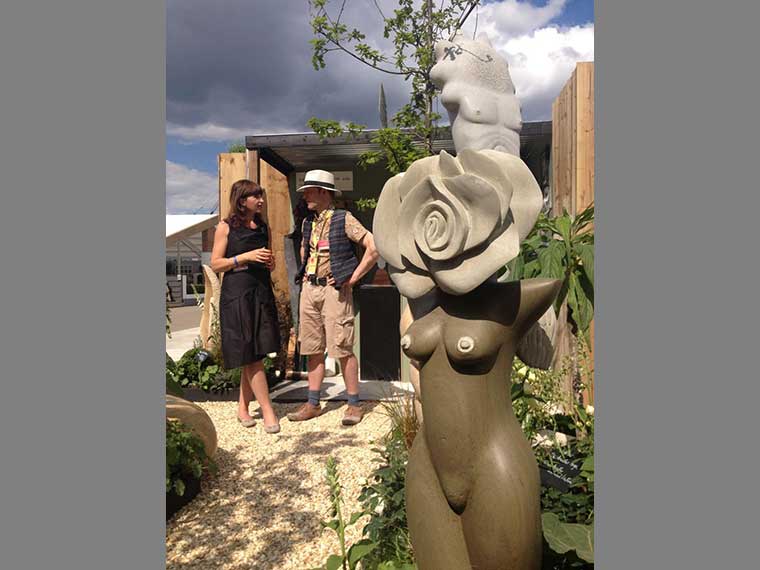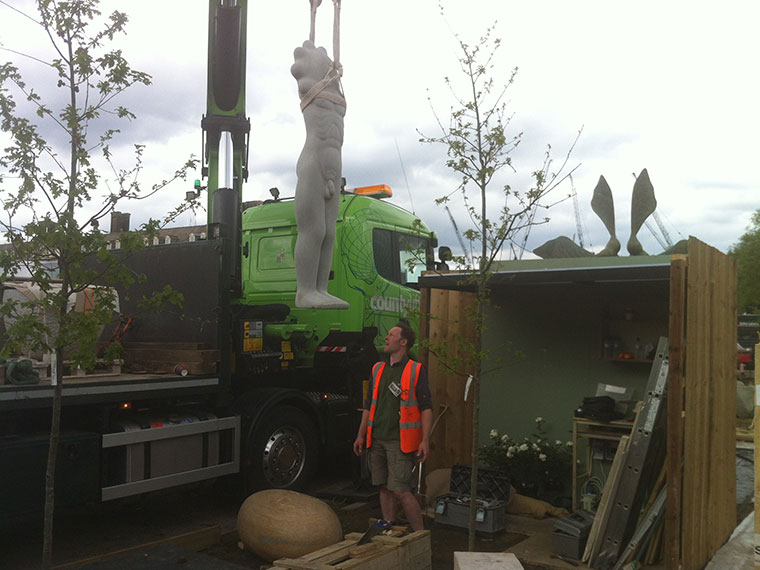 Gallery Representation
Work by Nicolas can be seen at the following venues this year:
A new light in time and space
After a busy summer and a trip to Ireland to deliver a carving to the the great Irish painter Pauline Bewick, I have just completed and installed my largest stone and light sculpture for a private client. Standing at 3.5m it has been carved from one 7.5 ton block of Ancaster Weatherbed limestone and is lit internally with LED light. During the day the form stands dormant glistening in the sunshine. Whilst at night it illuminates from within, bursting with warmth and life making for a stunning night time spectacle. A success all round.
Carving Course
Once again Nicolas will be running the very successful carving course at The Old Dairy Farm, Upper Stowe, Northampton during 2016. Dates to be announced.
Awards
Nicolas was the winner of the "People's Choice" award at the National Sculpture Prize Exhibition 2010